Love The Destroyer Podcast with Katrina Starr
Our capacity to understand love is connected to our awareness of destruction. Your host, Katrina Starr is the alchemist for extraordinary men and offers powerful insights about love, relationships, co-dependency, and lifestyle choices. Humans have the capacity to LOVE without limits, expectations, or the need for commitments. Humans also have the capacity to cause great harm to the ones that they love under the false impression that it is love. Katrina invites the listener to embrace our human capacity to love without shame, destroy the illusions that prevent love, and stop sabotaging behaviors with money, sex, food, relationships, and careers. Destruction of the paradigms, conditioning, and co-dependency begins with the awareness of what love really is and what it is not. Love is different for each of us. Yet, there is a common theme and language connected to love. Love is Love. And love does have the capacity to destroy. Tune in for bi-weekly episodes. Life On Your Terms. Katrina's coaching style attracts executives, lawyers, athletes, coaches, visionaries, and creatives. She offers a different approach to unraveling difficult, real-life situations in relationships. If you feel you are a part of an impossible situation and don't know a way out you are in a safe space. Take your power back. Be seen and heard. Freedom is real. www.katrinastarr.com www.heal.me/katrinastarr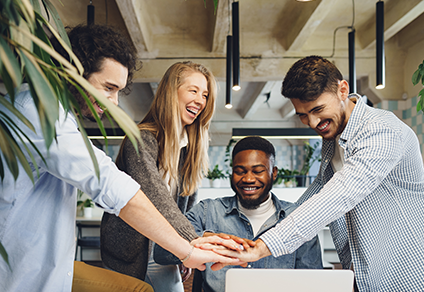 Your Title
This is the description area. You can write an introduction or add anything you want to tell your audience. This can help potential listeners better understand and become interested in your podcast. Think about what will motivate them to hit the play button. What is your podcast about? What makes it unique? This is your chance to introduce your podcast and grab their attention.
The Alchemist For Extraordinary Men
There are men who are consciously choosing to expand their emotional capacity and focusing on spiritual growth. Are you one of them? This growth is needed for the most intense changes we are seeing today. Men are making a conscious decision to put growth and expansion on the front burner. And they are finding out if they don't do the work now, they will have to face their shadows later in life. Which usually puts their finances, relationships, and health at a much greater risk.
Katrina has gone through her own healing journey that started 12 years ago with the birth of her daugher and death of her mother. In 2020, she uncoupled her marriage of 20 years after experiencing 3 years of ethical non-monogamy. She is currently a full-time single mom demonstrating that you can live life on your terms. She is helping hundreds of men to unlock their own language through the use of Language Of Lions: my own life's work compiled into 16 weeks. Katrina is here to draw out your own inner language with money, emotions, and creativity.
In the last 5 years, Katrina has supported men and women in overcoming self-sabotaging behaviors through the integration of their shadows. Her team works with men who are CEO's, executives, lawyers and are at their breaking point and stuck. Katrina also attracts visionaries who see everything differently and want to exponentialize their impact in this world. Are you one of them? You are in the right place. Katrina's book: When Pain Is Your Mistress- The Tendency For Codependency will be out in late spring of 2022.